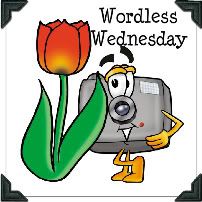 It was my Tito (how I call my uncle) and brother's birthday and we celebrated it at Surigao del Sur (my mother's hometown, which is a plane-ride-and-3-hour-bus-trip away from home). It was the first time that they celebrated their birthdays together. It was also the first time my brother celebrated it in Surigao.
And so they planned on a big event.
The kid's party was a costume party and my uncle's party was well, just dinner and karaoke.
Guess what, only 3 kids (effortlessly) dressed up. And out of my Tito's (over a hundred!) guests, there were a few who dressed up too!
Me and my cousins dressed up. Our clothes were all hauled from my aunt's cabinet. :D
1st photo: Inside my aunt's room where we all touched-up
2nd photo: AT THE MARKET! Seriously, we went to the market (which was already closed at that time) and took photos there. haha! The mayor's wife was with us so no worries.
And hence the crazy pictures.
However, I didn't understand my outfit.
Am I a gypsy or a pirate?
My cousins.
Meg as Princess Jasmine
Errol as a Karate Kid
Nica as a fairy but because somebody brought her wings, she looked more like an angel.
My brother cried because he lost his red contact lens. He was supposed to be a vampire.
And I cried as well because i didn't want to see him cry on his 12th birthday.
And I bought the lenses. Err, I hated it that he misplaced it. haha!
My uncle and my brother.
I love my uncle, he's my favorite.
I love my brother, he's my favorite person in the entire world!
He's the first person I miss when I'm away.
He's the one I hate the most too. ;-)
It was a hectic day but I didn't feel that busy, just tired.
My Tito invited a million guests but the others didn't come when they saw that we were wearing costumes and they weren't. Blessing!