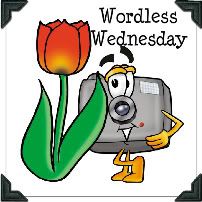 Enchanted River
Talisay, Hinatuan, Surigao del Sur
yeah, I know the photo didn't fit haha!
It's not called Enchanted for nothing.
The water is very clear you can actually see the bottom.
And guess what, it's 86 feet deep! Imagine all the fishes, big and small, swimming with you.
What makes it so special is that a diverse set of marine life lives here. They're also used to having the people around. It's best to catch the fish feeding at 12:00 noon. You'll get to see the wonderful fishes (which they feed with cooked octopus bits!). But in case you miss it (like us), you can have a special fish feeding session at 3:00 pm for only a hundred pesos (about $2.50). :D They caretakers just ring the bell (a signal for people to get out of the water) and the fishes just all show up.
Divers have come and studied the place and from what I gathered (from tv and the people there), nobody has been to the deepest part of the river because of the strong (and dangerous) current. And there's actually a deeper part of the river (there's a bend and it's not visible from above) and it's said that nobody knows how deep that part actually is. My cousin says that it's deeper than 120 feet because his friend was told by somebody... (ahh, double hearsay!).
I only jumped with the lifevest on once. It's better swimming and diving without it. They have lifeguards anyway and I know how to swim!haha And oooh, it was cold (and salty!haha). It's best to come in the afternoon (they close at 5:00 pm) because there are fewer people. You'll get to enjoy the entire place to yourself. There's a spot where you can jump/dive. I got scary at first because I was thinking what if I hit the fishes (because they appear to be really close) or what if I go too deep and couldn't control my breath? I also imagined it as a trench, which scared me more. Picture this out: I had a belly/face/thigh flop dive! Imagine the pain on my first try - I was that unfocused and scared!! But trust me, it's safe, and once your there, it's just WOW!
It's a long drive from the nearest city (and airport, and hotels/inns/lodging houses) though. But it's definitely worth it! The place is being maintained by the local government so there's only a minimal entrance fee (two fees actually).
Ah, was this post for WORDLESS/SEMI WORDLESS Wednesday?
Oops!